Qualified persons with disabilities are encouraged to apply for open positions at Independence, Inc.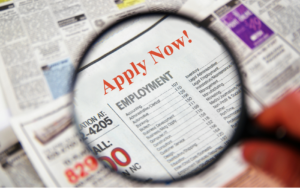 Now Hiring: Full Transportation Operator/Driver | M-F | $15/hr
We are currently accepting applications for a full-time driver in our General Public Transportation Department. This position involves transporting consumers within Douglas County and for medical rides to the KC and Topeka areas. Excellent driving record, good communication skills, positive work ethic and attentive people skills are a must. Please read entire job description before applying. We offer an inclusive, positive work environment and great benefits including 11 paid holidays, generous sick, vacation and discretionary pay and vision, medical and dental insurance options.
To apply, send resume, references and a brief cover letter to LaNeece Jardon, Transportation Manager at ljardon@independenceinc.org.
---
All programs and employment positions of Independence, Inc. are open to all members of the community, without regard to race, color, creed religion, national origin, sex, age, marital status, sexual orientation, economic status, or disability.
The Americans with Disabilities Act of 1990 protects the rights of people with disabilities to equal employment opportunities. Arrangements will be made if you have a disability that requires an accommodation in completing any part of the employment process. A request for an accommodation will not affect your opportunities for employment. It is your responsibility to make your needs known. Call 785-841-0333.