Why Give to Independence, Inc.?
If you landed here, it's most likely because you care about our work – investing our time, knowledge and resources every day to help create, cultivate and promote inclusive communities where people with disabilities have equal opportunity to live their best, most independent lives with dignity and fulfillment. ________________________________________________________________________________________________
Fall Campaign 2021: It's a Million Little Things
Self reflection is a good thing. It continually questions and explores – who are we, what is our focus and our purpose? Knowing who and what we are – and aren't – is critical to our identity not only as individuals but as an organization.
Independence, Inc. may not always be found in the headlines. We aren't a source for emergency services. We're not a large organization with the human resource capacity to deploy in crisis situations. Who and what we are however, is the constant, capable, purposeful and often unseen undercurrent, flowing faithfully and steadfastly through the disability community, where programs and services are utilized and support is offered day after day in a million little ways.
Throughout the pandemic of the past nearly two years, we have remained at work daily to offer continuity in service provision – never leaving our consumers and community without critical services like transportation, information and referral, access to durable medical equipment, advocates to assist with self-directed independent living goals, and the list goes on.
It's a million little things that make the difference and make us who we are. Every consumer is unique, every day is different. It's the help with a Medicaid application to get a consumer through the cumbersome process of qualifying for KanCare. It's the in-home accessibility survey that helps someone with a disability and their family plan for changing accessibility needs. It's the support of our experienced advocates as they assist a consumer navigate the reasonable accommodation request process with a landlord or settle a dispute over a service or emotional support animal. It's helping a consumer tap into resources for transitioning from a nursing home or rehab facility back into their home. It's advocating for the disability vote and assisting with voter registration. It's money management, food preparation skills, SNAP, rent and utility benefit applications, computer program, smart phone and tablet accessibility training. It's assisting with employment goals, housing needs, community access, peer support, assistive technology and so much more.
It's the million little things that matter. The slow and steady constant in a world rushing by. The deep breath and calming voice amidst the chaos of a COVID pandemic.
It's who we are – a big part of the million little pieces each connecting and creating a path forward in the journey to an accessible, inclusive, universally designed, equitable future. It's a million little things.   – blogpost by Amy Ballinger, Community Engagement Ballinger
________________________________________________________________________________________________
Click here for just one of hundreds of success stories made possible by gifts like YOURS…
There are several convenient ways to give to Independence, Inc.
Your Gift Matters…

By giving to Independence, Inc. you are an integral part of our organization as you partner with us financially in supporting programs and services that benefit people with disabilities in our tri-county area: Douglas, Franklin and Jefferson.
We know that your resources are valuable and opportunities to give are abundant. Thank you for exploring what it means to give to Independence, Inc. We are always available to talk with you, offer a building tour and answer your questions about our history, our mission and our vision for the future. If you are ready to partner with us, you can become a part of our team and give now online with the button above, or mail a check to :
Independence, Inc. 2001 Haskell Ave. Lawrence, Ks. 66046
---
Privacy Policy: All information is kept strictly confidential and will not be shared with third parties without express written consent.
Refund Policy: Refunds will be thoughtfully considered on a case-by-case basis, but please note that all donations represent an irrevocable gift to Independence, Inc. Thank you for your support!
Authorize.net Verified Merchant
---
Other Ways to Give
Amazon Smile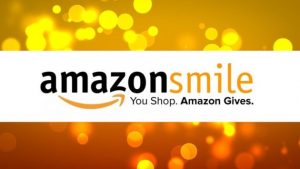 We have an easy way for you to contribute to Independence, Inc. just by shopping for everyday items or purchasing gifts for your family and friends!
Visit Amazon Smile at https://smile.amazon.com
and browse the thousands of eligible items – from clothes, books, toys and electronics to baby items, cosmetics and everyday household items. You shop and a portion of your purchase goes directly to Independence, Inc.! Just search the list of charities and select Independence, Inc. It's that simple!
---
eBay Giving Works
Independence, Inc. is now listed with eBay Giving Works. This is a program that allows any eBay seller to donate a portion of the proceeds from an auction to a non-profit of their choice. To donate to Indy, just select us from the list of eligible Giving Works non-profits when setting up your auction. Then choose what percentage of the proceeds you wish to donate (10% to 100%). Your donation will be effortlessly and securely sent to Indy via electronic funds transfer.
An average of 10% of the proceeds are deducted for processing fees by Mission Fish, which also is a non-profit that eBay has designated to handle all Giving Works transactions. Please keep in mind there is a minimum donation of $5.00. Please refer to the information about Giving Works at this link: http://www.ebaygivingworks.com/ns/about.html
---
GoodSearch
Just by using GoodSearch as your search engine and designating Independence, Inc. as your charity, you donate one cent for every search! Click on the logo to start using GoodSearch today!
---