►Candida Outbreak 2023: Increasing Threat of this Drug-resistant Fungus Continues to Spread in Healthcare Facilities
Candida Auris is a type of yeast that, if entered into the bloodstream, can cause illness. Candida is not a particular threat to healthy adults, however, for those who are immunocompromised, already sick, use invasive medical devices or have long or frequent stays at health care facilities, this invasive infection can be quite serious. And it's on the rise in the United States. So far however, Kansas has not been highly affected. Here's what you need to know:
►Increasing Fentanyl Epidemic: The Growing Threat of Xylazine in the Mixture of Illicit Drugs

Xylazine is a pharmaceutical drug used for sedation, anesthesia, muscle relaxation, and analgesia in animals such as horses, cattle and other mammals. This tranquilizer is increasingly detected in a growing number of overdose deaths. It is commonly encountered in combination with fentanyl but has also been detected in mixtures containing cocaine, heroin, and a variety of other drugs. It is most frequently reported in combinations with two or more
substances present
Here's what you need to know:
What is Xylazine? National Institute on Drug Abuse Research Topic – Xylazine
Parent Resource: What Parents Need to Know About Xlazine
Street name for Xylazine is "tranq"
Other names used for the drug may include xylazine hydrochloride, tolazoline hydrochloride, Rompun, Anased or tolazine.
The U.S. Drug Enforcement Administration (DEA) reports significant increases in Xylazine-laced drugs in all four U.S. Census Regions, with the Northeast having the highest recorded Forensic Laboratory Identifications and the South Region showing the greatest percentage of increase since 2020
The Midwest had 351 Xylazine-Positive Overdose Deaths in 2021, a 516% increase over 2020
Important note from the DEA: The detection of xylazine in drug mixtures – particularly in combination with fentanyl – is increasing across the country. The fact that xylazine, a non-opioid, can cause respiratory depression similar to that of an opioid overdose may increase the potential for a fatal outcome at a time when overdose deaths in the United States continue to reach record highs. Treatment with naloxone will only counteract the effects of the opioid in a mixture, meaning the victim may require additional measures to survive. Responders may not be aware that xylazine intoxication is a factor and as a result may not know to apply additional life-saving methods when naloxone only partially reverses the symptoms.
National Public Radio (NPR) article: What to know about xylazine, the drug authorities are calling a public safety threat
►COVID-19 and Long-COVID
As we are now in the phase of ending the Public Health Emergency from the COVID-19 pandemic, here are things you still need to know:
►Autism Spectrum Disorder (ASD)
Autism spectrum disorder (ASD) continues to affect many children and families. The COVID-19 pandemic brought disruptions to early ASD identification among young children. These disruptions may have long-lasting effects as a result of delays in identification and initiation of services. Findings from CDC's Autism and Developmental Disabilities Monitoring (ADDM) Network show a need for timely and equitable access to early identification and support services. – CDC website
Here's what you need to know:
►Climate Change, Health and Well-being and Emergency Preparedness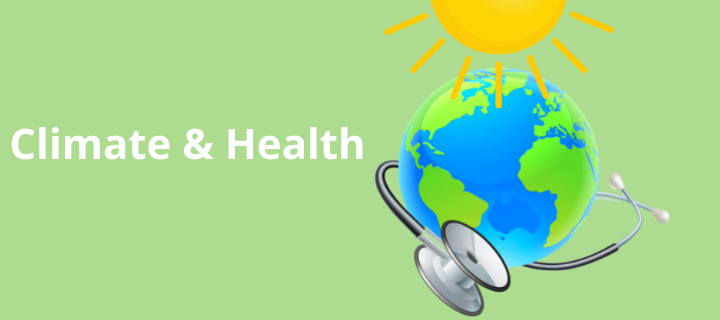 Regional Health Effects of Climate Change in our Area (Kansas, Texas, Oklahoma)
What you can do to stay safe and healthy and prepare for extreme weather and emergencies: People with disabilities, as well as their families, loved ones, and caretakers, can take steps to reduce the health impacts of climate change. Consider the following action items:
Create a support network. Stay connected to your local community before, during, and after an extreme weather event. If possible, reach out to family, friends, neighbors, or caretakers ahead of time, and update them on your whereabouts during an extreme event.
Prepare for an emergency. Have an emergency plan ready and a kit with medication, food, water, first-aid supplies, and copies of medical records.
Get help locally. Many local emergency management offices have disability registries, and can assist during an extreme event. These offices can also coordinate transportation if you need to evacuate.
Register relevant medical information, mobility assistance needs, family information, home details and more by creating a safety profile for you and your family with Douglas County Smart911
Stay informed about air quality. Use AirNow to check local air pollution levels and make informed choices about outdoor activities and possible health impacts.
Check in with friends and family. Ask staff in assisted living facilities if they have emergency supplies, a plan for shelter, and transportation during heat waves, storms, and other extreme weather events.
Key Facts According to the World Health Organization regarding Climate Change and Health:
Climate change affects the social and environmental determinants of health – clean air, safe drinking water, sufficient food and secure shelter.
Between 2030 and 2050, climate change is expected to cause approximately 250 000 additional deaths per year, from malnutrition, malaria, diarrhoea and heat stress.
The direct damage costs to health (i.e. excluding costs in health-determining sectors such as agriculture and water and sanitation), is estimated to be between USD 2-4 billion/year by 2030.
Areas with weak health infrastructure – mostly in developing countries – will be the least able to cope without assistance to prepare and respond.
Reducing emissions of greenhouse gases through better transport, food and energy-use choices can result in improved health, particularly through reduced air pollution.
"Climate change is already impacting health in a myriad of ways, including by leading to death and illness from increasingly frequent extreme weather events, such as heatwaves, storms and floods, the disruption of food systems, increases in zoonoses and food-, water- and vector-borne diseases, and mental health issues. Furthermore, climate change is undermining many of the social determinants for good health, such as livelihoods, equality and access to health care and social support structures. These climate-sensitive health risks are disproportionately felt by the most vulnerable and disadvantaged, including women, children, ethnic minorities, poor communities, migrants or displaced persons, older populations, and those with underlying health conditions." -WHO